Condition-based monitoring
Understanding machine conditions & acting quickly and purposefully.
Condition-based monitoring as a basis for condition-oriented and predictive maintenance
Machine data is collected and monitored permanently with condition-based monitoring. Measurements and analysis of physical values, e.g. vibration or temperature, help users to better understand the machine and to notice changes in time. So that the machine always runs perfectly.
Condition-based monitoring is the basis for condition-oriented and predictive maintenance. Assessments of the condition of plants and their components can prevent idle times or malfunctions and enable a quick response. Furthermore, statements can be made about reliability or availability, the risks of malfunction can be assessed, or decisions can be taken for better planning of operating and maintenance processes. But how do you deal with the large amount of data that the machine produces and how is it best utilised?
Do these questions sound familiar to you?
How can I avoid unnecessary idle times of my machines or plants?

How long will my machine run until maintenance is actually necessary?

How can I spot changes in the machine or the plant in time?

How can I make good use of the data collected from my machine?

How do I proceed if I lack the technical and/or methodological know-how to implement my condition monitoring?

How can I retrieve the machine data and notifications?

How can the machine automatically create service tickets on its own?
Advantages of condition-based monitoring
Optimisation of maintenance intervals of machines and consumables:
The exact monitoring of the condition of the machine and all its components makes it possible to pay attention to consumables. This enables optimised maintenance according to actual performance. Costs and time are in balance. Example: The gearbox of a truck has the special feature of cooling or braking. For protection, the break rotates in oil. By permanently collecting data on oil aggregates, e.g. temperature, the optimal time for an oil change can be predicted. Through the analysis and data collection on a clutch disc, it is possible to determine exactly how often the clutch has been loaded and what percentage of the clutch is already worn.

Minimisation of idle times:
By continually monitoring all information, minimum changes can be detected and prevented – this way, the machine will operate without stoppages or idle times. The highest possible quality is guaranteed, as the machine's functionality is checked and analysed constantly through condition monitoring – the smallest deviations are noticed immediately. Example: The maintenance of a cable car is very difficult due to the special outdoor conditions. Permanent status observation allows potential malfunctions to be noticed immediately from a distance, and action is then initiated – a standstill is prevented.

Exact identification of faults:
Troubleshooting can often take a lot of time. With condition-based monitoring, faults can usually be found conveniently and quickly at the desk. Example: Important parameters for recording the condition of a cable car, such as oil properties, vibration data from the gearbox bearing and other elements of the drive train (e.g. motors and rope sheaves) are permanently queried by the system. In a high-performance data centre, this data will later be analysed in detail. Faults are thus analysed in a targeted manner.
Your guide to secure remote maintenance (German whitepaper)
Condition-based monitoring as a basis for predictive maintenance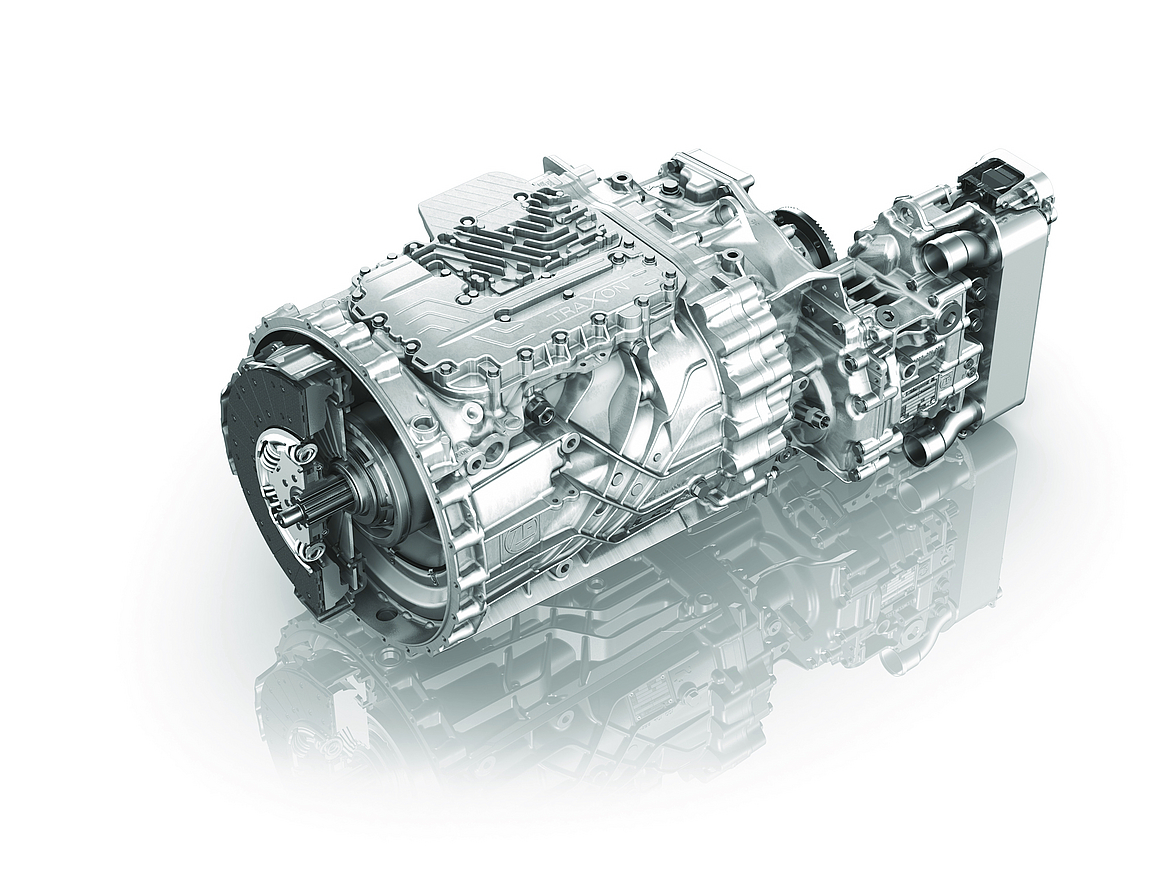 ZF Friedrichshafen AG uses predictive maintenance to continuously process and visualise data (e.g. ZF Ecofluid M transmission oil or ZF Sachs clutch) from the automated transmission TraXon through the ZF IoT Cloud and to analyse the transmission KPIs. Standstills are also detected at an early stage and optimum maintenance periods are derived. As a strategic partner, doubleSlash helps to establish future-oriented technologies in the areas of the IoT and the cloud.
doubleSlash: Your service provider from consulting to the implementation of condition-based monitoring
Fast implementation with building blocks that are reused in the cloud. We find the right solution for individual requirements and technical framework conditions.
Our services:
Exploration
IoT architecture
IoT data modelling
IoT backend development
Device management/Provisioning
Set up alarms…
API management (data warehouses, ticket systems, etc.)
Frontend development and data visualisation
Set-up of an environment for data analysis
Development of individual condition monitoring algorithms / individual calculation algorithms
Used technologies:
Microsoft Azure IoT (e.g. IoT Hub, Stream Analytics, Service Bus, Azure AD, SQL, Blog Storage)

Python

PTC Thingworx

Data visualisation technologies, such as Power BI, Tableau
Do you want to implement condition-based monitoring in your company?
We will support you with advice and the development of a condition-based monitoring solution.